Cintropur Water Filtration Equipment
GMAutoflow are proud distributors of Cintropur Water Filters and Filtration Systems, intended for domestic and industrial water system filtration, as well as rain, spring or well water recovery and treatment. These excellent quality systems are suitable for Residential, Industrial and Agricultural markets, also suitable for watering and irrigation.

Cintropur performs either a mechanical filtration of particles, a chemical filtration through activated carbon absorption, or sterilizes water by ultraviolet radiation of UV-C type.

We supply all Cintropur accessories and spare parts, if you cannot find what you are looking for, please contact our sales department on 0344 557 2654 or 01403 710970. All prices are plus VAT and delivery.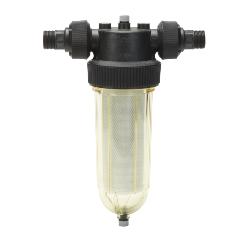 Cintropur Domestic Range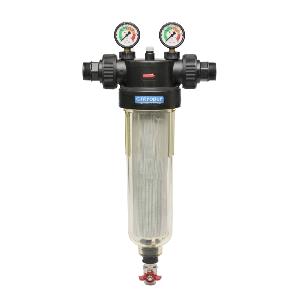 Cintropur Semi-Industrial Range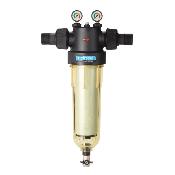 C
intropur Industrial Range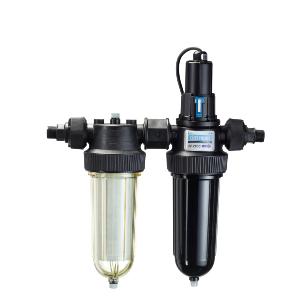 Cintropur U.V. Range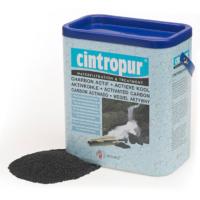 Cintropur Carbon & Spares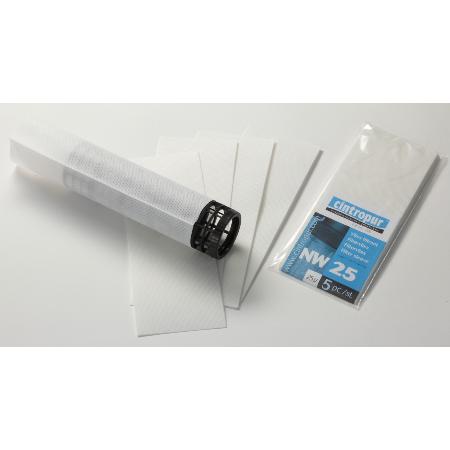 Cintropur Lamps & Filter Sleeves
---
Basic Principle
With more than 35 years of experience, CINTROPUR® has based its reputation on quality products in the water filtration business.


The brand name CINTROPUR® refers to a wide range of centrifugal filters for clean water (fittings from ¾'' to 3''. Flow rates from 1 to 50 m3/h).

The aim is to remove all the solid particles suspended in the water (earth, sand, rust, etc.).
A second range of products offers water treatment solutions with activated carbon or polyphosphates, silicates and silicon-polyphosphates.
CINTROPUR® offers a double-stage of filtration concept.
First, the water flow from the inlet is directly transformed into a centrifugal spin forcing the larger particles down into the lower bowl. The next stage of filtration is achieved by the exclusive filter sleeve, available in different finenesses ranging from 5 up to 300µ.
Cintropur Features:

High flow rates and low pressure drops provided by the unique CINTROPUR® concept.
Only a filter sleeve is to be replaced every 6 months, making the CINTROPUR range economical and ecological.

Made from a first-class quality synthetic material, CINTROPUR stands out by its robustness and reliability.

centrifugal effect created by spinning

low pressure drop

constantly high flow rate

disposable or washable filter sleeve

ecological and economical filtration methods