Simplex Metered Water Softeners
GMAutoflow are specialists in Water softening equipment for commercial and industrial use, supplying equipment from a wide range of manufacturers tailored to meet your needs. We currently supply to a wide range of industries and sectors in the U.K and worldwide.
GMAutoflow can supply numerous types of industrial water softeners in either Simplex or Duplex configurations. We design and build our systems using tested manufacturers, either "Fleck" or "Clack", although we can supply others if the system requires something different.
The Simplex is a single vessel system that is supplied with a meter controlled valve which means that the unit only regenerates based upon the volume of soft water used.
Typical applications are where the usage per day has been estimated and does not vary hugely.
These units are ideal where 24-hour soft water is not required.
For larger units - please contact us.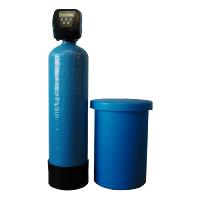 ---
Clack WS1 Metered Water Softener
Clack WS1.25 Metered Water Softener
Clack WS1.5 Metered Water Softener
Clack WS2 Metered Water Softener

Prices from £419.00

Flow Rates from
0.8 m3/hr to 5.0 m3/hr
1" connections

Flow Rates from
3 m3/hr to 7.7 m3/hr

Prices from £1449.00

Flow Rates from
5 m3/hr to 13.5 m3/hr
1.5" connections


Prices from £2799.00

Flow Rates from
10 m3/HR to 26 m3/hr

2" connections